Hat-titude Support Atlanta, Inc. is a corporation organized and operated for charitable and educational purposes within the meaning of Section 501©(3).
Hat-titude Support Atlanta, Inc. is a non-profit organized to impact the lives of men and women who have been directly, or indirectly, affected by cancer. Through education, awareness, special programs, events and resources, the efforts of Hat-titude Support Atlanta, Inc. will encourage both survivors and supporters, and work to prevent negative outcomes of this disease.
our founder
Jerika Head Stewart
Hat-titude was birthed from a life-changing experience of Jerika Head-Stewart - an Atlanta native and philanthropist. In 2010, she lost her mother to bladder cancer and has since used her experience to educate and support others. "There is so much I did not know about cancer when it tragically hit my family", testifies Jerika, "My hope is to change the lives of those around me through education and ultimately heal, encourage and prevent the negative impact of this devastating disease."
Today, Hat-titude continues to do its part to turn tragedy into triumph for cancer fighters, survivors, caregivers and impacted families in Atlanta and abroad.
2ND BIRTHDAY CELEBRATION
The 2nd Birthday Celebration is a program designed to celebrate men and women who have reached remission status from their battle with cancer! This ultimate party experience is hosted by Hat-titude committee who gives survivors a carefree opportunity to rejoice in their victory with family, friends, caregivers and other loved ones.
HAT-TITUDE "BIG HAT" AMBASSADORS
The Hat-titude "Big Hat" Ambassadors program gives local residents, businesses and/or friends of Hat-titude an opportunity to make in-kind donations of their goods and/or services to help our cause. All donations will be received and housed in the Hat-titude Giver's Closet – our exclusive pantry and storage unit.
HAT-TITUDE'S SURVIVOR SPOTLIGHT
Hat-titude's Survivor Spotlight is a webisode series that features the personal stories of cancer survivors who have made it through the battle and are living happily and victoriously in good health and spirits. These stories will be featured on the Hat-titude website and at our annual Hat-titude Big Hat Brunch celebration!
more programs >
Save the Date
June 10, 2018
purchase tickets >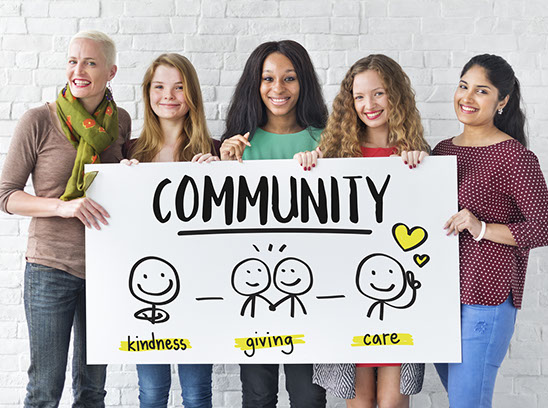 Back to Top